Nick's parents were successful actors in Australia and England; John Tate and Neva Carr-Glyn. In fact Nick's grandparents, who all came from Britain, were also performers, so it is probably not surprising that Nick should have become an actor too. His parents wanted him to enjoy a normal childhood and so, apart from a few small roles, Nick was discouraged from doing too much in the way of acting. There was no film or television in Australia at that time. However the performing arts were too deeply ingrained into his character for him to have denied them indefinitely and so Nick began his career as a child actor, in theatre. His first important role was in 1956 when he played Amahl in the Sydney Opera Company's production of Amahl and the Night Visitors. His success in this demanding singing/acting role led to some early roles in healthy Australian radio industry, in which both his parents were leading lights. This led to few appearances on TV, which had just started in Australia in 1956, notably 'Long John Silver' and 'The Skin of Our Teeth'.
Television got started in Australia in the late 1950's and the new and exciting medium attracted Nick, he spent 5 years learning about the production side of TV, and trained to be a director. But even after all of this technical training, Nick could not deny the urge to appear in front of the camera, or on stage, so he then joined an actor's workshop.
Not certain whether he was settled on an acting career, Nick decided to do something completely different. So he joined the Australian Army as a Commando!
For the next two years, Nick did those tough guy things that would stand him good stead in his future action roles. He trained with weapons, learned unarmed combat, climbed cliffs, and did all the other things soldiers do. Then in 1964 came the offer to appear in the play 'Sweet Bird of Youth'. Nick did not look back. He landed a featured role in the TV production of 'The Purple Jacaranda' and then the co-lead in the highly awarded series, 'My Brother Jack'. He finally accepted that performing was his great love and has since had a very busy globetrotting career.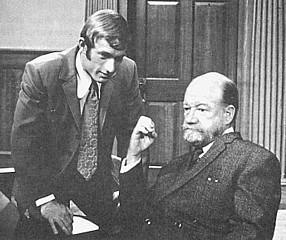 In the meantime Nick's parents had divorced and Nick's father, John Tate, had gone to live in England. Nick, wanting to get to know his father better, also made the journey to England in 1965 and set about the challenge of getting acting work there. It wasn't easy for an Australian to break into the business, in a country, which has such strong theatrical traditions, with so many fine home-grown actors. He started with repertory theatre work in regional England and Ireland. Having already worked successfully in television in Australia. He soon landed TV roles as 'The Troubleshooters', 'Sherlock Holmes', 'Dixon of Dock Green', 'The Champions' and 'Z Cars'. Then, he started to be offered film roles, appearing almost unrecognisably at first in 'A Man For All Seasons', going on to 'Nobody Runs Forever' (The High Commissioner), and 'Battle of Britain', progressing to better roles in films such as 'Submarine X-1'.
Australia had not forgotten Nick and a big opportunity came from there to play Nicholas The Gallant in a musical version of 'The Canterbury Tales'. Nick accepted and spent what he describes as, "The most enjoyable 18 months of my life" in this musical. He was then invited to star opposite his father, (who was brought back to Australia especially) in the Australian TV series 'Dynasty'. They played father and son, Nick's character being a notorious baddie! The series ran for two seasons. In between, Nick starred in Tom Stoppard's comedy 'The Real Inspector Hound' at the Tasmanian National Theatre. He went on to a succession of good guest roles, in episodes of many Australian TV series including 2 episodes of 'Boney'. 2 episodes of 'Spy Force' and a pilot for the series 'The Chaser' which proved to be too expensive for Australia. Lucky for Nick, because that prompted him to return to England, where landed the role of Alan Carter in Space: 1999.
Just before going back to England and that audition for Space:1999 Nick went back to his main love; the stage! Playing in Thomas Keneally's, 'An Awful Rose'. Then Don, in 'Don's Party', which was a smash hit. Nick left in 1973 to return to England and to the strong role of Alan Carter in Space:1999.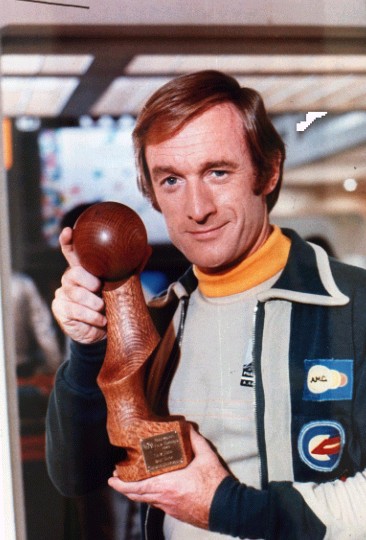 Let Nick tell you in his own words about the audition (from a transcript of a Space:1999 convention appearance), "It all just feels like it happened to someone else instead of me. I went into my first meeting with the Andersons more that 20 years ago. I remember, I walked into the Anderson's' office...Gerry and Sylvia were there with Lee Katzin and several other people, including Michael Barnes, the casting director. I was being auditioned for a much smaller role then, which indeed I got at the time. I think many of you know the story. I was to play a pilot who got killed in the first episode. However, after a couple of weeks of being there, it was Lee Katzen's idea that they auditioned me for a different role, a regular character. They had booked an Italian actor , to play Alfonse Catarni, the Chief Astronaut. He suddenly couldn't come. Panic stations. They were in full stream casting to replace him. An English actor that could play Italian? Amongst many other, I was wheeled in and did the only Italian accent I knew, (Australian/Italian Green Grocer) very funny. Lee Katzin, then insisted that I try it Australian. Sylvia didn't want that. She said Australian was too much like Cockney and they already had a Cockney in the show. I saw red, after years of hearing false Australian accents in movies, with poor Cockney imitations snapping up all our parts. I told them in no uncertain terms...... that traditionally, a Cockney is deferential. He stands back and opens the door for the Gov'na, while touching his forelock. Whereas an Australia doesn't cow tow to any man, he calls a spade, a spade. Lee shouted, 'Right on, that's our man'. I got the part.
At the end of filming the first series of Space:1999 Nick was invited back to Australia to star in, Fred Schepisi's film, 'The Devil's Playground', playing the troubled priest Brother Victor, a role which won him, both the Sammy and the AFI, Best Actor awards for 1976. Then he returned to work on Gerry Anderson's educational film about space and relativity 'Into Infinity' (US title 'The Day After Tomorrow). This was followed by filming the second series of Space:1999.
After Space:1999 Nick was brought back to Australia to play the lead in the highly acclaimed movie, 'Summerfield'. Then it was back to England to star in a touring stage comedy 'Duty Free' (later called 'Don't Bother To Dress). During the tour Nick married his English girlfriend, Hazel. The couple have since had two children, Thomas and Jessica. At the end of the tour Nick and Hazel returned to Australia where he took many TV roles including the highly esteemed drama 'A Place in The World'. Back to England again to star with Gareth Hunt in a spy movie spoof 'Licensed To Love and Kill'. Following that with guest appearances in 'Danger UXB', and a tour as the lead in the play 'A Winter Journey'. Nick was, by now, residing in London, England, having bought a house there, working on such TV productions as 'Number On End', 'Spearhead in Hong Kong' and 'The Gentle Touch'.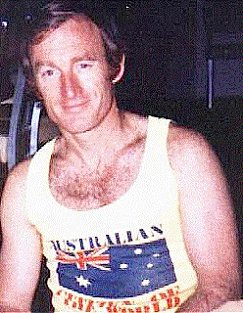 Nick remained in London until 1981 when he was offered the leading role in an Australian series 'Holiday Island'. Nick wanted to re-establish himself and take his new family back to his homeland, so he accepted the role and went back with his family to live in his old family home in Sydney, Australia. There he played important roles in major dramatic TV productions such as 'Scales of Justice', 'Too Many People Are Disappearing' and in the hit stage plays 'Caravan' and 'The Foreigner'. TV series like, 'Sons and Daughters', 'Butterfly Island' and 'A Country Practice' (he also directed a few episodes of this series). During this period, Nick also appeared in major movies like 'The Coolangatta Gold' (aka 'The Gold and the Glory'), 'A Cry in the Dark', 'The Year My Voice Broke', 'Return to the River Kwai', 'Cry Freedom' and moving TV movie 'Olive'.
By now Nick was itching to try something new; the opportunity came in 1989 he landed a role in 'Dolphin Cove', a series made in Australia for the American market. Nick travelled to Hollywood during the hiatus on 'Dolphin Cove' and while there successfully auditioned for a role in the US FOX comedy series 'Open House'. After finishing 'Dolphin Cove' Nick and his family, moved to Los Angeles, while he worked on the 'Open House' series. Nick enjoyed working in the USA and saw lots of potential for his career there. He bought a house and the Tate family lived in L.A. .for eleven years. A real close family, Nick and Hazel wanted their daughter to experience some Australian childhood. So Nick took the family back to Sydney, in 2000.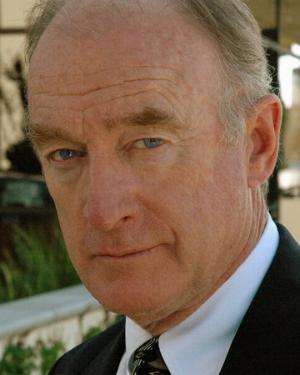 Nick now commutes regularly between Sydney and L.A. During the eleven years in America, Nick worked on some exciting projects. He played the pirate 'Noodler' in the Steven Spielberg movie ' Hook'. The alien, 'Dirgo' in Star Trek: The Next Generation episode 'The Final Mission'. He also guest starred as Bilby, in the Star Trek: Deep Space 9 episode 'Honor Among Thieves'. A thriller movie 'Steel & Lace' and co-starred in TV roles in 'Murder She Wrote' (two episodes), 'Night Court', The President's Child', Lady Boss, 'Civil Wars', 'FX' and an episode of 'Jag'. He played the eccentric Birdman in 'Dr Quinn: Medicine Woman'. Nick also had the pleasure of working opposite Helen Mirren, in the stage production in LA of the play 'Woman in Mind'. Then with Perry King in 'Seven Out'. Back in TV he has appeared in episodes of 'Farscape' and 'Lost'.
Throughout his time in America, perhaps Nick's greatest claim to fame is that he became one of the top Trailer promo voices in America, joining a small handful of extremely talented V/O men. He has now become one of the most sought after voice/over artistes in the world: The Man With The Golden Voice. You may not realize that you have heard Nick's voice advertising anything but you have. He performs in a multitude of accents and varying pitches of voice. His American accent is accepted as authentic! Nick has done movie and TV trailers for many of the major movies of the past few years. These trailers include those for 'Jurassic Park' and 'The Lost World'. 'Free Willy', '1492', 'Shattered', 'Whispers In The Dark', 'Searching For Bobby Fisher', 'Rush', 'The Last Hero', 'Clear & Pleasant Danger', 'The Shadow', 'Miracle On 34th Street' 'The Hero', 'Stargate', 'Apollo 13', 'Species', 'Braveheart', 'The Net', 'Rob Roy', 'Village Of The Damned', 'Losing Isaiah', 'Golden Eye', 'Primal Fear', 'Unforgettable', 'Richard III', 'James & the Giant Peach', '12 Monkeys', 'Jane Eyre', 'Nixon', 'The Fan', 'Independence Day', 'Mission Impossible', 'The Phantom', 'Fargo', 'Nick of Time', 'Relic', 'Thomas Crown Affair', 'The World's Not Enough', 'The General's Daughter', 'Lake Placid' and hundreds more. Nick also does a lot of comedy voice work, leading roles in animated TV series, including, 'Red Planet' and 'Johnny Quest'. He is the voice on many commercials too.
In 2011, Nick appeared in the film 'The Killer Elite' alongside Clive Owen, Robert De Niro and Jason Statham. In 2013 he had a recurring guest role in the series 'Pretty Little Liars'. In 2014 he will appear in the film 'Lupin the Third', a live action film based on the Japanese manga series. After moving between Australia and Los Angeles, Nick and his wife Heather have now settled in LA to be close to his son Tom and their grandchildren.
He has completed his first movie script, 'The Legend of the Black Fire Opal' which he wants to produce and direct in Australia. He has other stories in the pipeline... so we may have a lot to look forward to...